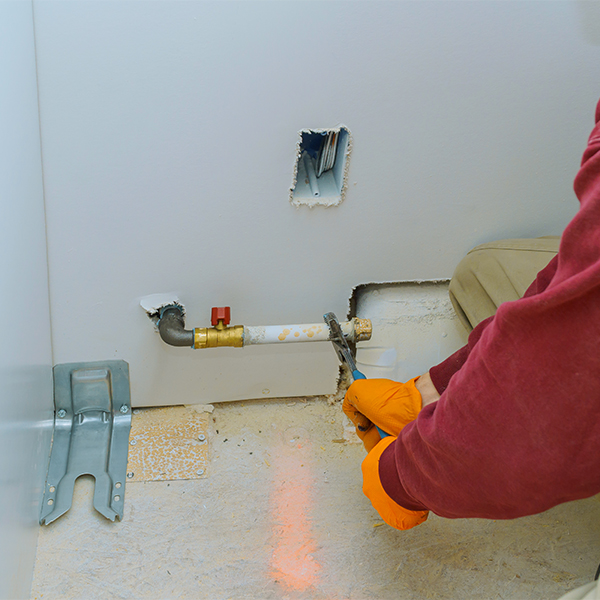 Dealing with gas piping takes a special level of certification and training due to the inherent danger. Gas leaks and gas hookups must be treated with special care since natural gas is a highly volatile substance. If you have gas appliances or gas systems in your home, whenever you need installation, repair or service of any kind, you need the gas piping specialists at Puget Heating.
We have a team of professionally trained specialists, including master gas fitters that possess the skills and tools necessary to see to your gas piping needs. We offer prompt and courteous service from knowledgeable and helpful technicians and that is why we are the preferred resource in our area for gas piping and gas systems services.
We Specialize in:
Installation of gas lines for big and small projects.
Gas appliances with the use of black iron and CSST into residential properties

ranges
dryers
BBQs
outside heaters

Remodels and new construction
GAS PIPING & APPLIANCES INSTALLED SAFELY & EFFICIENTLY
If you need help with the installation of new gas appliances, be sure you contact a certified gas fitting professional like Puget Heating. We've worked with gas systems and have decades of experience, so we can get your appliances properly and safely hooked up quickly. We can also help with rerouting or installing new gas piping. If you are remodeling or renovating and need to restructure your kitchen or HVAC system, you may need gas piping in a different part of your house. We have the tools necessary to build out or reroute your gas piping so that it can properly facilitate your natural gas needs.
If ever you experience a gas leak, this is an emergency situation and you'll need assistance fast. Natural gas does not normally have any scent, however, chemical additives help allow it to be discernible through smell. Should you ever experience a rotten egg smell that permeates your home or around your gas appliances, you need to get out of the house immediately as extended exposure to natural gas can cause illness and unconsciousness. Once out, the experts at Puget Heating can help you. We have the experience and equipment necessary to fix your broken gas pipe problem. We can quickly shut off the gas, troubleshoot the issue and replace the necessary piping.
Whenever you need gas piping or gas systems service, Puget Heating are the experts to call in Washington State.